scientific consulting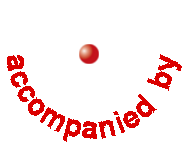 legal advice
meyer.science specializes in consulting national and international enterprises in the food, cosmetics and pharmaceutical industries on scientific matters. Our services include advice in the fields of food contact materials and other consumer products such as toys and textiles.
Our clients benefit from the interdisciplinary approach taken by meyer.science; close cooperation with the law firm meyer.rechtsanwälte enables our clients to obtain both scientific and legal advice from one single source.
Close cooperation with an extended network of European and international experts also enables us to take into account the particularities of the relevant markets, completing our consulting profile.
In addition, we gain valuable experience through our involvement in numerous professional associations, through publications in specialist journals and by organizing conferences and seminars. The contacts we establish with the authorities and with associations at such events also benefit our clients.
Dr. Uta Verbeek
---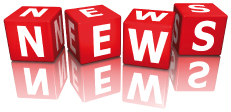 Novel Food – EFSA published safety assessments
The European Food Safety Authority (EFSA) concludes that the following novel foods are safe under the proposed uses and use levels:
Phlorotannin-rich alcohol extract of Ecklonia cava to be used as a food supplement for healthy individuals over the age of 12 years; [EFSA Journal 2017;15(10):5003]
Dried aerial parts of Hoodia parviflora to be used in in a number of energy-reduced/sugar-free/no-added-sugar food; [EFSA Journal 2017;15(10):5002]
1-Methylnicotinamide chloride to be used in food supplements, proposed maximum dose: 58 mg/day; [EFSA Journal 2017;15(10):5001]
Synthetic N-acetyl-D-neuraminic acid to be used in a variety of foods and in food supplements for the general population; [EFSA Journal 2017;15(7):4918]
Pyrrolizidinalkaloide in Lebensmitteln – Update der Datenlage
Die EFSA publizierte im Juli eine aktualisierte Bewertung der gesundheitlichen Risiken bezüglich des Vorkommens von Pyrrolizidinalkaloiden in Lebensmitteln. Diese liefert neue Fakten und Empfehlungen, welche in die laufende Diskussion hinsichtlich möglicher gesetzlicher Höchstgehalte für bestimmte Lebensmittelkategorien einfließen.
Der vollständige Artikel ist erhältlich in der DLR 09/17.
Mutterkornalkaloide - Update
Im Zuge der geplanten Implementierung von Höchstgehalten für Mutterkornalkaloide in die KontaminantenVO 1881/2006, veröffentlichte die EFSA im Mai 2017 eine aktualisierte Expositionsabschätzung auf Basis erhobener Daten im Rahmen des Monitorings der EU-Kommission. Diese EFSA Stellungnahme dient derzeit als Grundlage für die weiteren Diskussionen auf EU-Ebene bzgl. der geplanten Höchstgehalte für Mutterkornalkaloide in bestimmten Lebensmitteln.
Der vollständige Artikel ist erhältlich in der DLR 08/17.
Riboflavin - EFSA veröffentlicht Referenzwerte für die Nährstoffzufuhr
Auf Grundlage neuer wissenschaftlicher Erkenntnisse veröffentlichte die Europäische Behörde für Lebensmittelsicherheit (EFSA) aktualisierte Referenzwerte für die Nährstoffzufuhr (Dietary Reference Values; DRV) von Riboflavin (Vitamin B2).
Risikobewertung von Stoffen in Lebensmitteln für Säuglinge unter 16 Wochen
Die EFSA publizierte im 2. Quartal 2017 eine Leitlinie mit einem neuen Bewertungsansatz für die Risikobewertung von Stoffen in Lebensmitteln, die für unter 16 Wochen alte Säuglinge bestimmt sind. Die Leitlinie soll bei der Entscheidungsfindung auf EU-Ebene über die sichere Verwendung von Säuglingsanfangsnahrung Unterstützung liefern.
Der vollständige Artikel ist erhältlich in der DLR 07/17.
Wissenschaftsbasierte Risikobewertung von Pestizid-Rückständen
Für die Bewältigung potenzieller Lebensmittelkrisen ist eine wissenschaftliche Risikobewertung gemäß Art. 6 BasisVO 178/2002 unabdingbar. Hier geht es um die Klärung der Frage, inwieweit gesundheitliche Risiken für den Verbraucher, basierend auf wissenschaftlichen Erkenntnissen, abgeleitet und daraus effektive Maßnahmen getroffen werden können.
Koffein – Health Claims
Weiter "on hold" – geht's noch!
Die Diskussionen hinsichtlich einer Zulassung oder Ablehnung von fünf Health Claims zu Koffein dauern schon sehr lange an. Seit der Antragsstellung im Jahr 2008 sind mittlerweile fast 10 Jahre vergangen, ohne dass Einigkeit erzielt wurde.
Den gesamten Artikel gibt es in der DLR 04/17.