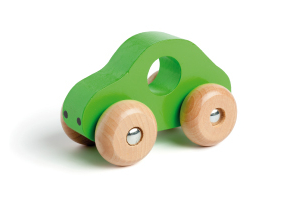 meyer.science GmbH assists you on all issues concerning consumer products.
Food contact materials are one of the focal areas at meyer.science. We provide comprehensive advice on the interpretation and implementation of the provisions on good manufacturing practice, the so-called Framework Regulation No. 1935/2004 (on food contact materials), and the Regulation concerning food contact materials made of plastic (No. 10/2011; PIM).
We clarify the applicability of recommendations (BfR [German Institute for Risk Assessment], European Commission, associations) and guidelines (e.g. EDQM Guide "Metals and alloys used in food contact materials and articles") where questions concerning food contact materials arise. We also assist you in drawing up declarations of conformity or in verifying corresponding declarations made by your competitors.
We provide advice relating to consumer products from the area of non-foods, e.g. compliance with safety requirements for toys and garment safety as well as other consumer products that come into contact with the human body.
Issues concerning migration tests and the interpretation of chemical analysis data are clarified by meyer.science in cooperation with renowned laboratories.
The potential migration of substances is of considerable relevance where consumer products are examined. A well-known example is recycled food packaging, currently the focus of attention, which can release traces of petroleum. Other examples relating to food packaging are softening agents in olive oil and pesto sauce, heavy metals emanating from ceramic glazes as well as traces of print colours (ITX) in beverages. Lasting media attention was also paid to the use of azo dyes and traces of chrome VI in textiles.
At your request we conduct an in-depth risk assessment for substances migrating from consumer products of all kinds. Based on our knowledge of the effects and risks of substances coupled with knowledge about the legal framework conditions gained through our cooperation with meyer.rechtsanwälte, we can provide risk assessment and risk management from a single source.