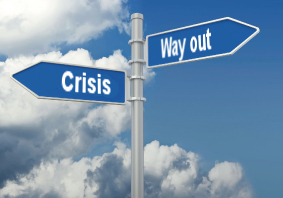 Crisis management calls for a profound understanding in order to cope with risk assessment, crisis communication and crisis management issues.
We provide comprehensive advice in crisis situations. A crisis can be overcome only by employing a combination of risk assessment, crisis communication and crisis management, and by viewing it as an opportunity to undertake any adjustments called for.
The requisite risk assessment covers particularly the identification and characterization of risks, flanked by an exposure estimate and culminating in a risk estimate. The products most frequently affected are foods and foodstuffs (e.g. traces of pesticides) as well as consumer goods (migration of substances).
The vital preparation and implementation of communications measures in relations with the authorities, the media, customers, stakeholders and employees as well as the requisite legal advice can be provided by our cooperation partner meyer.rechtsanwälte.
One can learn how to deal with crisis situations. In tailor-made workshops and practically oriented crisis exercises we point out the safe path through unsafe territory. To this end we offer a compact seminar including must-do practical instructions.
Of course, crisis prevention has top priority. It is possible to avoid a crisis – albeit not always – by seeking advice at an early point in time and by undertaking a critical review of one's own products and work processes.
Contact meyer.science before a crisis arises.