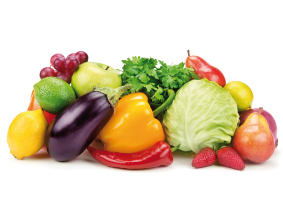 meyer.science GmbH assists you on all issues relating to food and foodstuffs. We offer support throughout the processes of product development, verification of marketability and labelling up to the stage of advertising text enhancement in accordance with the law, for the successful marketing of your product.
Product Development
At the product development stage it is essential to classify the product correctly. Based on the product recipe we clarify definition issues: is the product to be classified as food or as a medicinal product?
We also provide advice on issues of novel food. So far numerous novel food applications have been filed unnecessarily. It is advisable to contact us prior to filing an application especially where pure chemical substances, plant extracts, microorganisms and alternative production processes are involved, in order to clarify whether your substance has to be classified as a novel food in the first place.
Where your product is to be sold as a food, we offer advice when selecting the classification into one of the following product categories:
Fortified foods
Food supplements
Dietary foods
In addition to selecting the appropriate product category, we also provide comprehensive advice concerning the legal requirements in force at the relevant point in time. If you sell a dietary food, we provide information about the revision of the law on dietary foods following the entry into force of the new EU Regulation No. 609/2013.
In order to arrive at an appropriate solution for complex legal matters, we cooperate closely with the law firm meyer.rechtsanwälte where legal issues arise.
Labelling
We draw up the labelling required by law for food products on the basis of the information you provide and examine existing mock-ups for compliance with the relevant regulations. We also clarify your queries concerning nutrient reference quantities for specific segments of the population. "Clean labelling" and other voluntary information about foods.
We are glad to assist you with regard to any issues related to the new EU Regulation on the Provision of Food Information to Consumers (Reg. No. 1169/2011) which applies from 13 December 2014.
Health Claims
meyer.science GmbH advises you about the possibilities of using health claims. A detailed explanation of our advisory services in this field can be found under the label "Health Claims" on this website.
Additives, Flavourings and Enzymes
We classify ingredients as being additives requiring labelling or as auxiliary processing agents. Based on our experience, we compile dossiers based in order to facilitate the formal approval process for additives.
We also support you in labelling flavourings and enzymes in accordance with legal requirements and, if necessary, perform a safety assessment based on our expertise.