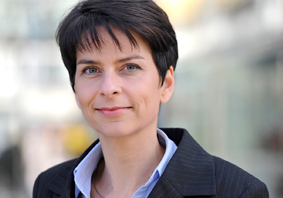 Dr. Uta Verbeek studied pharmacy at the University of Münster and received her licence to practise pharmacy in 2000. She completed her doctorate in the field of pharmacology and toxicology at the University of Bonn in 2003 within the framework of a graduate college of the German research funding organization Deutsche Forschungsgemeinschaft.
Dr. Verbeek's career started at an international pharmaceuticals enterprise in the area of clinical trials and medical information. She focused on project management for clinical trials in phases II to VI, on the provision of scientific advice and the compilation of medical information for doctors. She then moved to posts in regulatory affairs and reimbursement, where her responsibilities included the submission of authorization applications (CP, DCP, MRP, national) and the compilation of dossiers.
Dr. Verbeek has worked as a scientific consultant for enterprises in the food, cosmetics and consumer products industries since 2010. She advises on definition issues, mandatory substance-related tests, the analysis of substance safety and effects, and on questions concerning novel foods (including status research and safety checks) as well as on the conformity and risk analysis of food contact materials and consumer products. Other areas of responsibility include regulatory procedures for the authorization of health claims, food additives and novel foods as well as the compilation of dossiers in order to prove the effects of dietary foods. Risk assessment (e.g. for pesticides and contaminants) and crisis management are other areas in which Dr. Verbeek works in cooperation with the law firm meyer.rechtsanwälte.