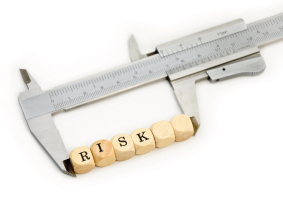 Risk assessment includes, in particular, the identification and characterization of risks, flanked by an exposure estimate and culminating in an estimate of risk. The products most frequently affected are food and foodstuffs (e.g. traces of pesticides) as well as food contact materials (migration issues) and other consumer products (e.g. contact allergens).
It is essential to undertake a comprehensive analysis of risk on the basis of scientific data before foods and foodstuffs are put on the market, in order to confirm that they are fit for marketing, thus avoiding subsequent losses and costs.
A risk assessment can also be triggered by the overstepping of internal company thresholds or boundaries, or through complaints raised by the authorities. A rapid reaction is essential in such cases in order to limit the damage. However, failure to comply with legal limits does not automatically render a product unsafe.
In cooperation with the law firm meyer.rechtsanwälte, we clarify on your behalf whether products have to be withdrawn or recalled on the basis of the facts ascertained.
We also conduct a critical review of expert opinions issued by the authorities and, in cooperation with the law firm meyer.rechtsanwälte, draw up opinions on the basis of expertise combined with legal knowledge in order to avert any complaints.
Please do not hesitate to contact us in the above-mentioned cases and obtain our support based on experience combined with expert scientific and legal knowledge, in order to assess the risks.
There are a large number of toxicologically relevant substances in general circulation, the risks of which should be assessed. These include:
Environmental contaminants such as pesticides, heavy metals and fertilizers
Ingredients contained naturally in foods, such as coumarin in cinnamon and glycyrrhizin acid in liquorice
Undesired reaction products such as polycyclic aromatic hydrocarbons (PAH) or acrylamide
Microbiological germs and poisons formed by micro-organisms such as mycotoxins and bacterial toxins formed by fungal toxins
Substances migrating from primary and secondary packaging, e.g. petroleum