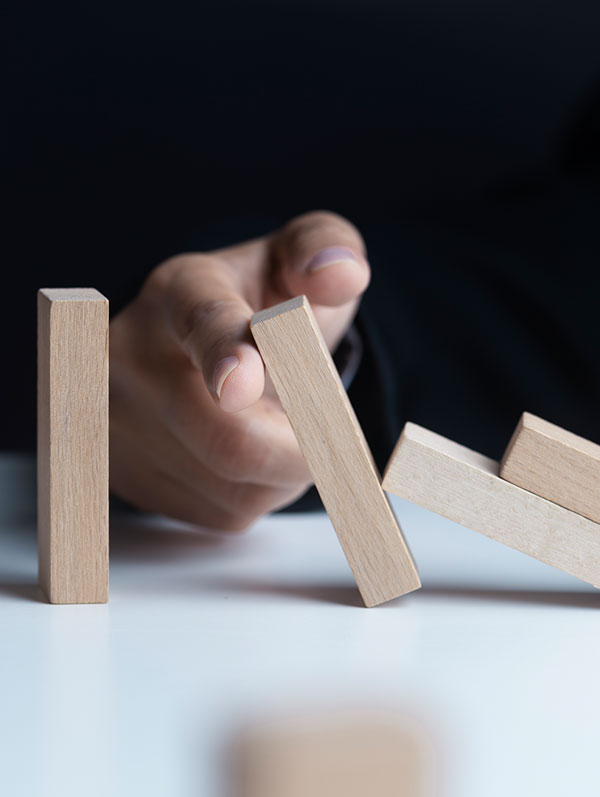 Privacy policy
We take the protection of your personal data very seriously. We treat your personal data confidentially and in accordance with the law Privacy Policy and this Privacy Policy.
Responsible body according to Article 4 (7) DSGVO
meyer.science GmbH
Sophienstr. 5, 2nd floor
80333 Munich
GERMANY
Phone: +49 (0)89 5527988-0
Fax: +49 (0)89 5527988-29
This email address is being protected from spambots. You need JavaScript enabled to view it.
https://www.meyerscience.de
Represented by:
Managing director: Dr. Uta Verbeek
Shareholder: Prof. Dr. Alfred Hagen Meyer
Affected Rights
You always have the right to obtain information about the origin, recipient and purpose of your stored personal data, if it is collected. You also have the right to rectification, blocking, opposition to the processing of your data, restriction of data processing (if we are not yet allowed to delete your data due to legal obligations), right to data portability or the deletion of this data to demand. If you have given us your consent, you can withdraw it at any time with effect for the future. you can at any time with a complaint to the competent authority responsible for you: https://www.bfdi.bund.de
Changes to our privacy policy
We reserve the right to change this privacy policy if necessary (for example, in case of legal changes or to extend our offers). For your next visit, the currently published privacy policy applies.
Questions to the data protection officer
If you have questions about privacy, please contact us at the above contact address.
Server log files
When accessing our website, your Internet browser automatically transmits data to our web server for technical reasons. In this context, among other things, the date and time of access, the URL of the referring website, the requested file, the amount of transmitted data, the browser type and its version, the operating system of the accessing computer and its IP address logged. The data transmitted for technical reasons are exclusively evaluated for statistical purposes, stored and subsequently deleted. An assignment of this data to a certain person is not possible for us and does not take place.
Contact form / registration (if available)
If you register via our website or if you send us inquiries via the contact form, your details will be from these forms for processing purposes, as well as for possible connection questions stored and processed. Your data will not be passed on to third parties. Our site uses SSL encryption over HTTPS for security and privacy reasons. For the provision of any fee-based services, we request additional data, such as: Payment details to complete your order. We store this data in our systems until the legal retention periods have expired.
Cookies
We do not use our own cookies on our website. Only third-party cookies are used. (for example, by Google products). Cookies are small text files stored on your hard drive in the browser you are using. In general, you can You disable / edit the use of cookies at any time through the settings of your browser. You have the option at any time in your used browser to determine if and, if so, which cookies are stored.
Integration with Google Maps
For the graphical representation of our address as well as for the creation of driving directions we use Google Maps on our website. This map service is provided by Google Inc. When using Google Maps, Google collects data about the use of map features by visitors (Use of the website including your IP address), processed and used. More information about the data processing by Google can Please refer to the Google Privacy Notice: https://www.google.com/intl/de_de/help/terms_maps.html
Including Google Webfonts
Our site uses fonts to display fonts provided by Google. For this purpose, the browser you are using must be Connect to Google's servers. As a result, Google learns that our website has been accessed via your IP address. For more information about Google Web Fonts, visit https://developers.google.com/fonts/faq and Google's Privacy Policy: https://www.google.com/policies/privacy/.
Privacy Statement Newsletter
Scope of Application
In accordance with the relevant regulatory framework, this privacy statement is intended to inform users of the newsletter on the nature, scope and purpose of the collection and use of personal data by the website operator Dr. Uta Verbeek, Sophienstr. 5, 80333 München. The protection of your privacy is a concern of the website operator. He and will treat your personal information confidentially and in accordance with the law. Keep in mind that data transmission on the Internet can generally be subject to security vulnerabilities. Full protection against access by strangers is not possible.
Collected Data
The website operator or website provider collects data when you register for the newsletter. The collected data will be used exclusively to send the newsletter and will not be transmitted to third parties. All data transmitted with the e-mail signature will be collected, such as:
Name, first name
E-mail address
Telephone, fax and mobile phone numbers
Company
Your role in the company.
Data Processing
The website operator collects, uses and transfers your personal data only if this is permitted by law or if you consent to the collection of data. Personal information means all information that is used to identify your person, and which can be traced back to you - such as your name, e-mail address and telephone number.
Handling of contact information
If you contact the website operator through the offered contact options, your details will be stored so that they can be used to process and answer your request. Without your consent, this data will not be disclosed to third parties.
Your rights: Information, correction and deletion
As a user, you will receive free information about which personal data has been stored about you at your request. If your request does not conflict with a legal obligation to retain data (eg telecommunications data retention), you are entitled to correction of incorrect data and to blocking or deletion of your personal data.