scientific consulting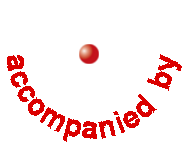 legal advice
meyer.science specializes in consulting national and international enterprises in the food, cosmetics and pharmaceutical industries on scientific matters. Our services include advice in the fields of food contact materials and other consumer products such as toys and textiles.
Our clients benefit from the interdisciplinary approach taken by meyer.science; close cooperation with the law firm meyer.rechtsanwälte enables our clients to obtain both scientific and legal advice from one single source.
Close cooperation with an extended network of European and international experts also enables us to take into account the particularities of the relevant markets, completing our consulting profile.
In addition, we gain valuable experience through our involvement in numerous professional associations, through publications in specialist journals and by organizing conferences and seminars. The contacts we establish with the authorities and with associations at such events also benefit our clients.
Dr. Uta Verbeek
---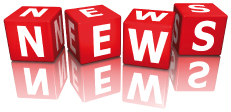 Lebensmittelsicherheit und regulatorische Anforderungen im Bereich Lebensmittel
Nährstoffquellen - EFSA publiziert überarbeitete Leitlinie
Pestizidrückstände - EFSA publiziert neue Bewertung für Säuglinge & Kleinkinder
Den gesamten Artikel gibt es in der DRL 09/18.
Novel Food – EFSA published safety assessments
The European Food Safety Authority (EFSA) concludes that the following novel foods are safe under the proposed uses and use levels:
Whey basic protein isolates to be used in certain foods for specific groups and as food supplements;
[EFSA Journal 2018;16(7):5360]
Egg membrane hydrolysate to be used as a food supplement for adults, proposed maximum dose: 450 mg/day;
[EFSA Journal 2018;16(7):5363]
Orthosilicic acid-vanillin complex to be used as a source of silicon in food supplements for adults; proposed use level: 15 mL/day;
[EFSA Journal 2018;16(1):5086]
AnreicherungsVO 1925/2006 - Status quo laufender Art. 8 Prozeduren
Derzeit bearbeitet die Europäische Behörde für Lebensmittelsicherheit (EFSA) im Rahmen der Art. 8 Prozedur gemäß VO 1925/2006 drei Mandate im Auftrag der EU-Kommission. Mithilfe dieser derzeit laufenden Mandate soll die Sicherheit der Stoffe Monacolin K, Hydroxyanthracen-Derivate und Katechine aus grünem Tee von Seiten der EFSA bewertet werden, damit auf EU-Ebene über eine eventuelle Aufnahme dieser Stoffe in den Anhang III der VO 1925/2006 entschieden werden kann.
Der vollständige Artikel ist erhältlich in der DLR 04/18.
Glycidyl-Fettsäureester – neue gesetzliche Höchstgehalte
Für die Lebensmittel-Kontaminante Glycidyl-Fettsäureester werden für die folgenden Lebensmittelkategorien gesetzliche Höchstgehalte in die Kontaminanten-Verordnung (EG) Nr. 1881/2006 durch die ÄnderungsVO(EU) 2018/290 eingeführt: pflanzliche Öle und Fette, Säuglingsanfangsnahrung, Folgenahrung und Lebensmittel für besondere medizinische Zwecke für Säuglinge und Kleinkinder.
Hydroxyanthracen-Derivate in Lebensmitteln: EFSA bestätigt Gesundheitsbedenken
Die Europäische Behörde für Lebensmittelsicherheit (EFSA) kommt in ihrer Bewertung zur Verwendungssicherheit (auf Basis der Art. 8 Prozedur der VO 1925/2006) von Hydroxyanthracen-Derivaten in Lebensmitteln zu dem Schluss, dass diese Stoffe die DNA schädigen und Krebs verursachen können.
Mit der Erstellung einer Änderungs-Verordnung zur Aufnahme von Hydroxyanthracen-Derivaten in den Anhang III der Verordnung 1925/2006 ist somit zu rechnen. Da die EFSA sich gegen die Verwendung von Hydroxyanthracen-Derivaten in Lebensmitteln ausspricht, dürfte als Konsequenz dessen eine Einordnung dieser Stoffe in Anhang III Teil A ("Verbotene Stoffe") der VO 1925/2006 erfolgen.
Novel Food – EFSA published safety assessments
The European Food Safety Authority (EFSA) concludes that the following novel foods are safe under the proposed uses and use levels:
Synthetic L-ergothioneine for those groups of the population (infants and young children, pregnant and breastfeeding women) excluded in original application; [EFSA Journal 2017;15(11):5060]
Taxifolin-rich extract from Dahurian Larch (Larix gmelinii) to be used in non-alcoholic beverages, yogurts, chocolate confectionery and food supplements; [EFSA Journal 2017;15(11):5059]
Pyrroloquinoline quinone disodium salt to be used in food supplements for adults, except pregnant and lactating women; proposed maximum dose: 20 mg/day; [EFSA Journal 2017;15(11):5058]
Betaine to be used in foods intended to meet additional requirements for intense muscular effort for sports people above 10 years of age; [EFSA Journal 2017;15(11):5057]